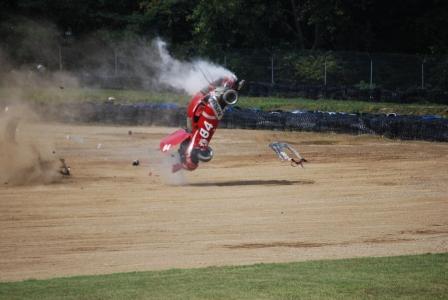 Patent attorney client entertainments are just the best . Their clients are inventors and entrepreneurs. They're nearly all doing and making useful things, and having fun on free drinks from those they pay to help them.
The clients are risk takers, they're optimistic, they're always doing interesting things, they love novel/off the wall conversation, and they're intrinsically hostile to the nannies of the left.
Last week's drinks with Ellis Verboeket Terry, a hot, newish Wellington firm of patent attorneys, lived up to expectation.
Among the clients was Racetech Manufacturing Ltd of Petone, the makers of world's best race car seats. David Black of Racetech mentioned that a grateful crash survivor had recently sent them a link to some spectacular crash photography.
Who could resist a look? He's just sent me the link.
Great crash, great photography, great outcome for the driver, and great testimony to a Wellington business.