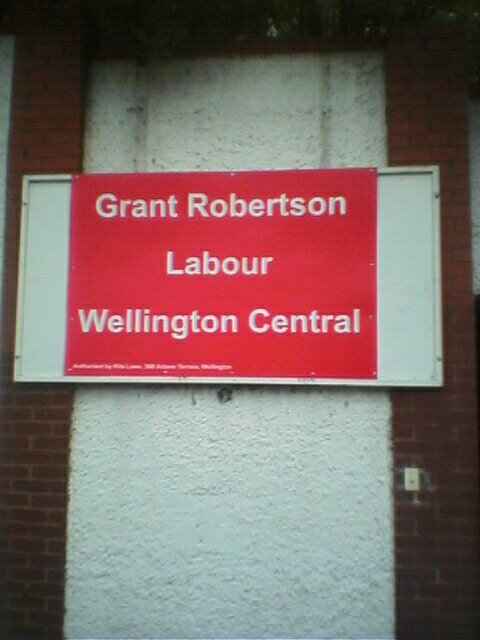 Sign on Glasgow Street wall. Under Wellington City Council rules, election signs on Council property may go up only after the official start to the campaign. On residential property, signs may only advertise a neighbourhood event.
Whether on road reserve or private property, it seems to breach WCC rules.
Another case of Labour breaking the law they insist everyone else obeys? Perhaps for an epitaph it's OK.